SUNDAYS 1:00-1:30PM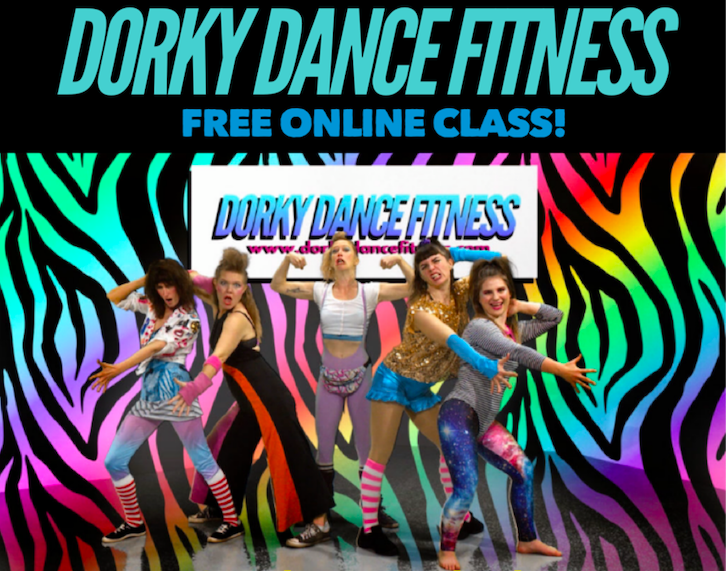 DORKY DANCE FITNESS – FREE ONLINE CLASS!
Laugh, Sweat and Boogie!
Get your blood pumping and the hilarity flowing in this 30 minute online class!!!
Dust off that sweatband, don those leg warmers and dance with us (or just wear your long johns, whatever you want 🙂
Anyone and everyone WELCOME! All ages & abilities.

New & Updated Zoom Link:
https://us02web.zoom.us/j/89864264268

Reminder: TIME ZONES! That's a thing!
1pm Pacific Standard Time (Bellingham, WA)
2pm Mountain Time
3pm Central Standard Time
4pm Eastern Standard Time

The class is free!! I want anyone and everyone to feel welcome to come and not have to worry one bit about money. If you find yourself feeling real frisky and want to make a donation anyway – you can Venmo: @Sadye-Osterloh or PayPal: thetrapezelady@gmail.com
Click link below to join the meeting!
CHECK OUT THE "VIDEOS" PAGE FOR FREE ONLINE DORKY DANCE VIDEOS WHILE WE WAIT FOR THIS ALL TO PASS!
REGULAR IN PERSON CLASSES POSTPONED DUE TO…THE CORONA VIRUS!!
CLASS OFFERINGS:
DORKY DANCE FITNESS (the original)
KID & PARENT DORKY DANCE FUN
KID'S CIRCUS EXPLOSION – REGISTRATION REQUIRED
Pre-registration highly encouraged. (Drop ins are still fine for most classes, just get there early to make sure you get a spot!!)
DORKY DANCE FITNESS Mondays 6-7pm
It's your tried and true Dorky Dance Fitness Class. Laugh, dance and sweat til you're ripped…with simple dance moves and hilarious exercises. Adaptable for all sizes, shapes and abilities! Click below to register, or simply DROP IN:
***
KID & PARENT DORKY DANCE FUN!! Sundays 12-1pm
All new class!! Dorky Dance fun for the whole family!! Kids must be accompanied by an adult. We'll dance, get fit, play games, laugh and wiggle around! Click below to register or just DROP IN:
***
KID'S CIRCUS EXPLOSION! Thursdays 4:00-5:15pm
CLASS FULL!
******* EMAIL DORKYDANCEFITNESS@GMAIL.COM TO GET ON THE WAIT LIST. ******* Have your kids come run away with the circus! This class is chock full of fun, giggles and skills. We'll be focusing on trapeze, silks, juggling, hula hoops, acrobatics, clowning, tight wire and more!! March 5 – April 9th 2020 PRE-REGISTRATION REQUIRED $120 for 6 week session
WHERE?
Bellingham Circus Guild
1401 6th St
Bellingham, WA
CORPORATE EVENTS:
Dance and laughter is proven to boost morale, productivity and creative inspiration! Book a private Dorky Dance Fitness event in Seattle, Bellingham or anywhere in between. For more info & pricing email: dorkydancefitness@gmail.com
WORKSHOPS:
Dorky Dance Fitness would love to be a part of your next event, birthday party, gym, team building experience or corporate conference.
For more info on the variety of fun options to choose from email: dorkydancefitness@gmail.com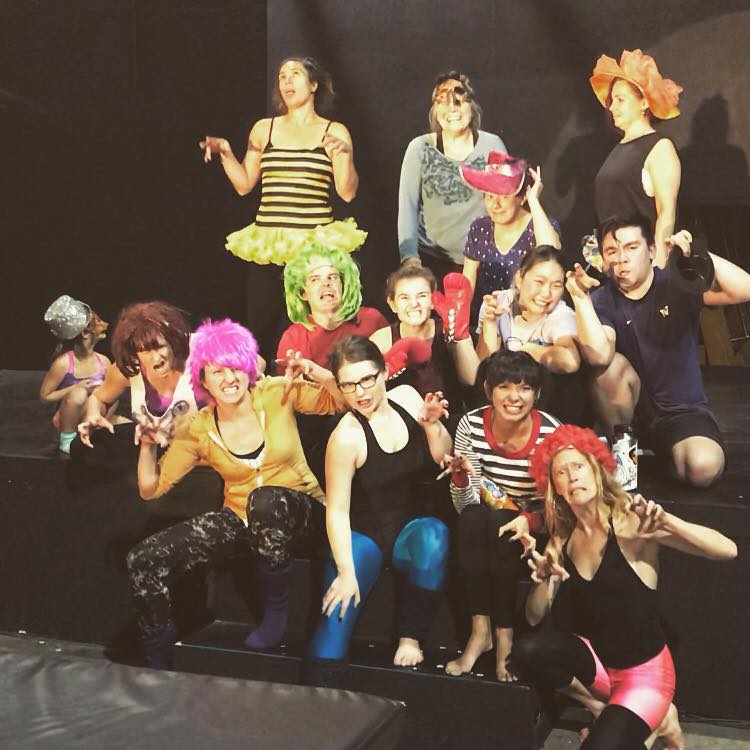 ---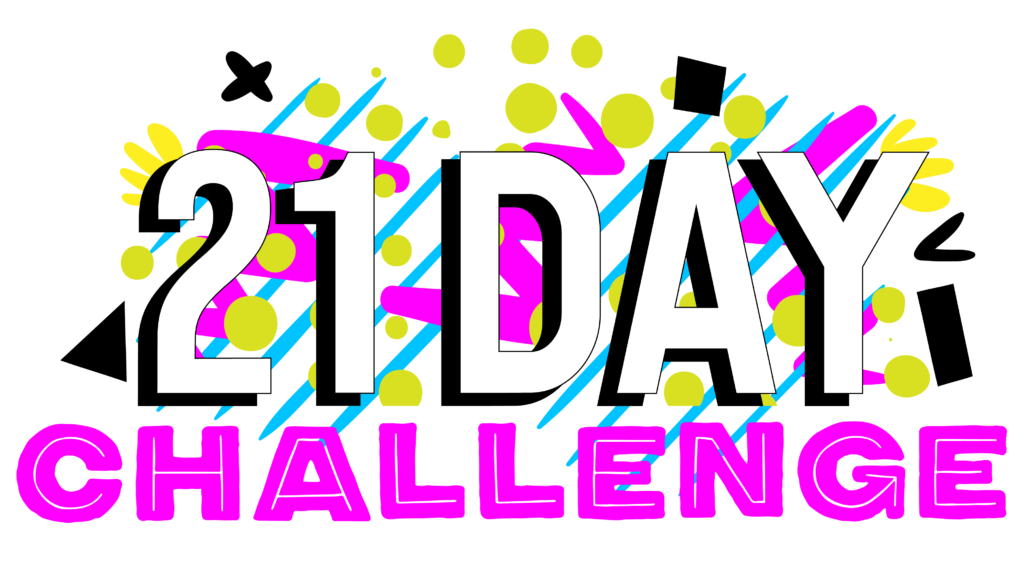 Get super buff and laugh your booty off in this 21 Day Challenge!